Conference delegates attending the Shannon International Leasing Conference (SILC), learnt that with the world's existing commercial fleet of 25,000 aircraft is set to more than double over the next half a century, 'transitioning' activity, including aircraft painting, maintenance-repair-overhaul (MRO) and component repair, present a huge growth opportunity for Shannon.
The Shannon aviation sector currently employs in excess of 3,000 people across 80 companies. Annually, up to 100 aircraft are transitioned from one owner to another at Shannon, generating an estimated €30 million worth of business to service providers in this field every year.
The conference is sponsored by a number of Shannon based aviation service companies, and moderated by radio and TV presenter Matt Cooper. Some 200 delegates from across Ireland, the UK and Europe and as far afield as Brazil, gathered at the annual conference to hear from speakers such as Paul Everitt, Chairman of Farnborough International and CEO of ADS Group - the trade organisation representing the aerospace, defence, security and space industries in the United Kingdom; Brett Leslie from leading international deluxe leisure and corporate travel agency Frosch CTM and Clare native and President & CEO of Brazilian aerospace conglomerate Embraer Commercial Aviation, John Slattery.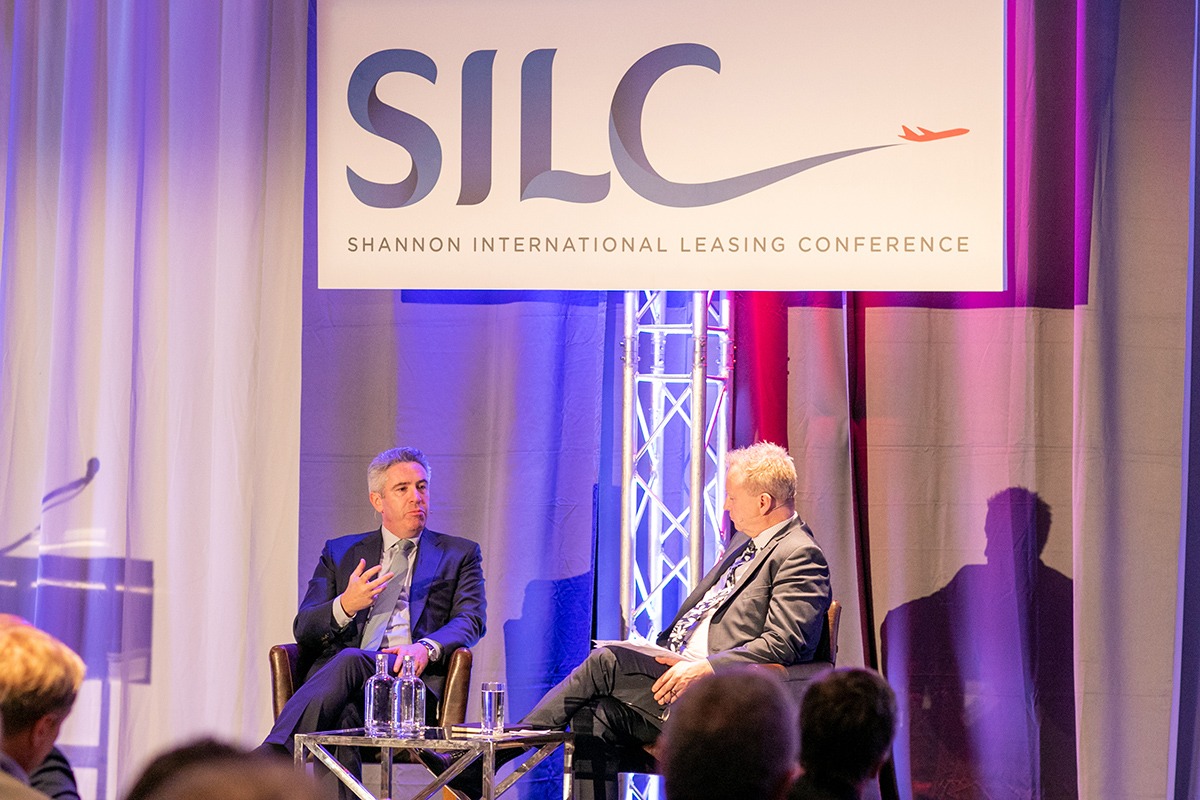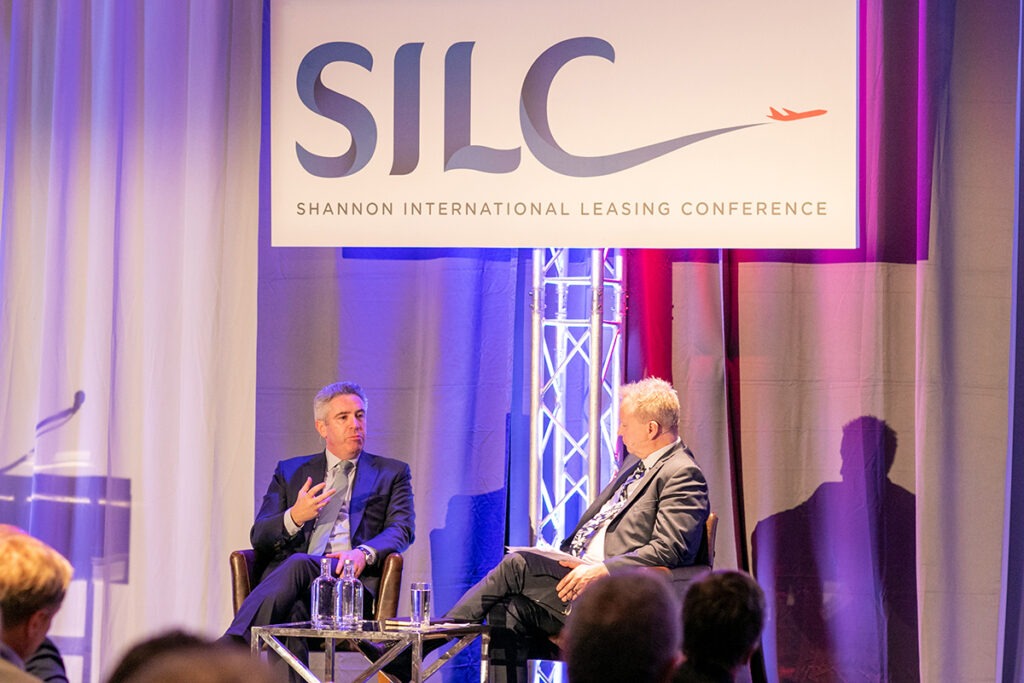 During the conference, the new Embraer's state-of-the-art E195-E2 jet, was based at Shannon for three days- for the first time in the west of Ireland. Delegates were given the pleasure of demo flights onboard the stunning new aircraft.
Speaking at the conference, John Drysdale, Business Development Manager for the International Aviation Services Centre (IASC), said that the Shannon aerospace sector is poised to capitalise significantly on the huge growth ahead for the industry globally. Shannon IASC (International Aviation Services Centre), which is one of the lead sponsors of the conference, is the Shannon Group plc business unit tasked with building on the well-established aviation cluster at Shannon.
He said: "There are currently 25,000 commercial aircraft in the world, and that's predicted to double within the next half-century. Given where we are already positioned, and the global standing Shannon has for transitioning aircraft, we have a huge opportunity to develop our already thriving cluster here over the coming decades.
"Every time an aircraft is transitioned, it needs to be painted, needs maintenance and repair, components overhauled. A globally recognised expertise has emerged at Shannon over the decades so we are one of the top hubs internationally for this activity. This means we have a huge opportunity to grow business and jobs here at Shannon as aircraft numbers grow. Our role in Shannon IASC is to help drive that."
He added: "Having the new Embraer jet located at Shannon over the three days was an added attraction this year, and there's much excitement around that. The jet is one of the most fuel-efficient in the world and going forward that's a key area for the industry; managing growth while, at the same time, coming up with cutting edge solutions, like those in the Embraer E195 E2, to tackle climate change."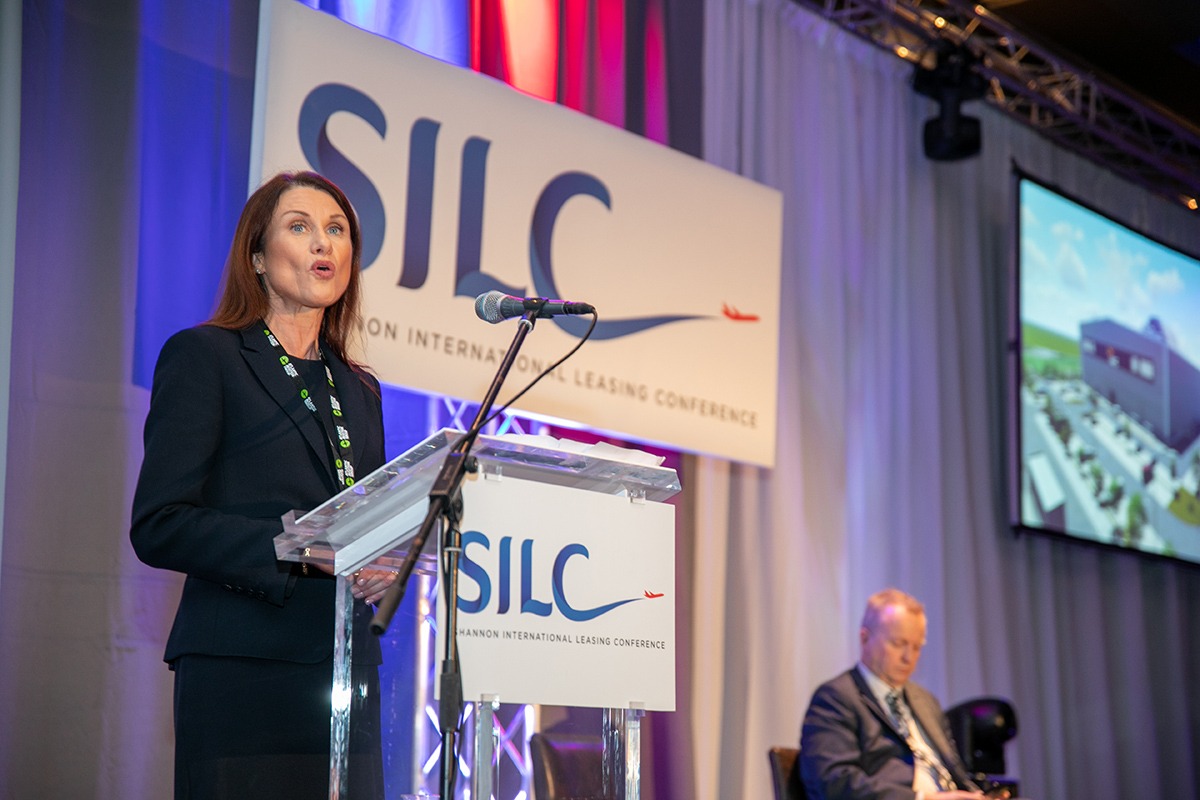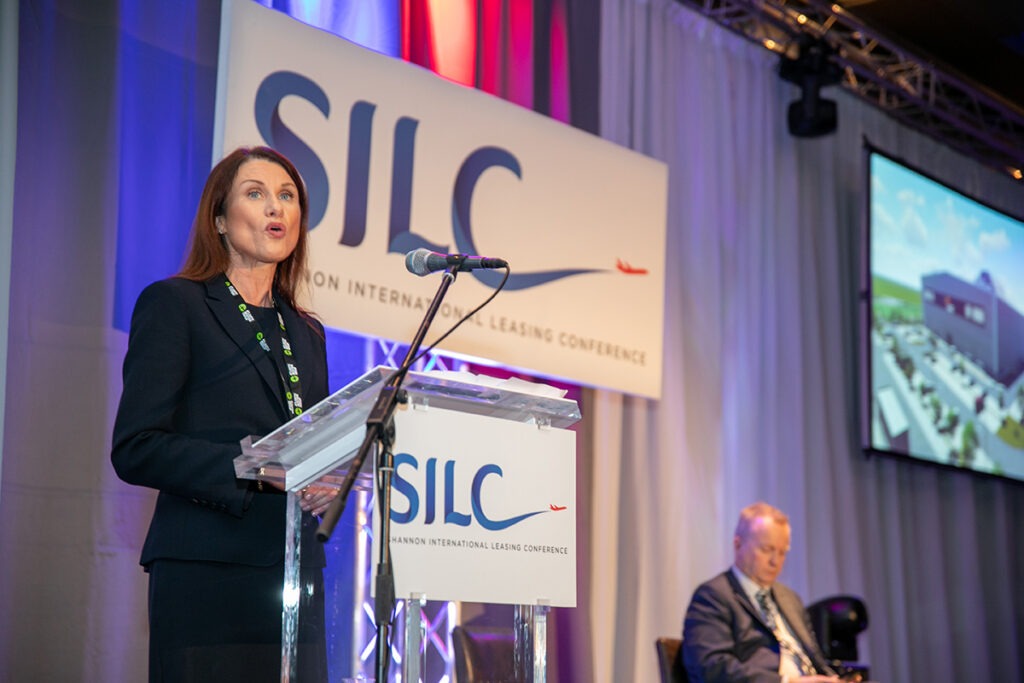 Addressing the Conference, Mary Considine, CEO, Shannon Group said: "We're delighted to welcome delegates from all over the world for this conference. The very fact that we have such significant international representation is another illustration of Shannon's significant place in this global industry.
We are very proud of the aviation services cluster in Shannon and it is wonderful to see the aviation community continue to grow. This year alone we have seen 15 new indigenous and overseas aviation businesses locate in Shannon. This is a clear indication that the Shannon aviation brand, which our International Aviation Services Centre (IASC) is endeavouring to promote, is having real impact.